Rain Cloud Nymph Framed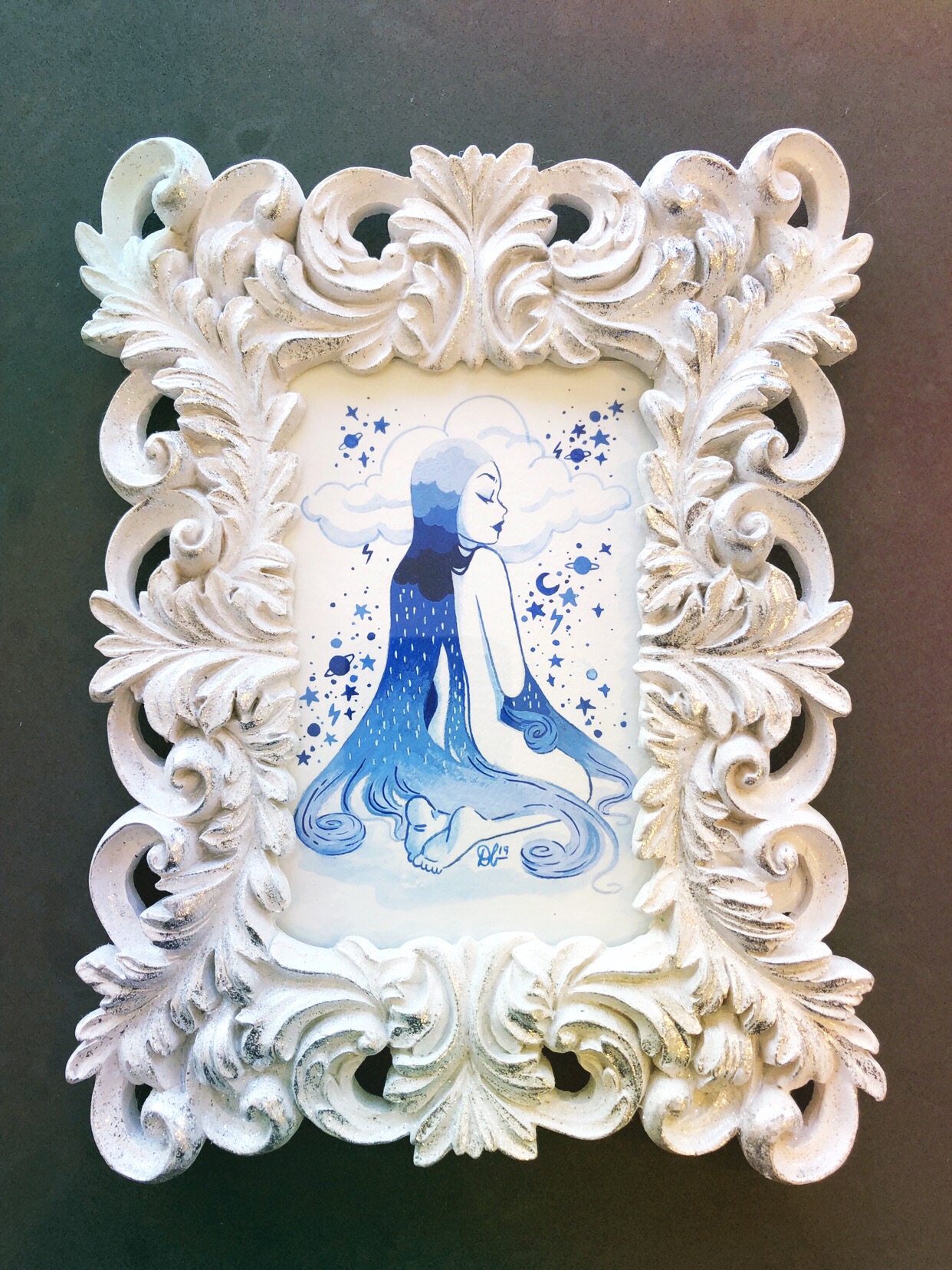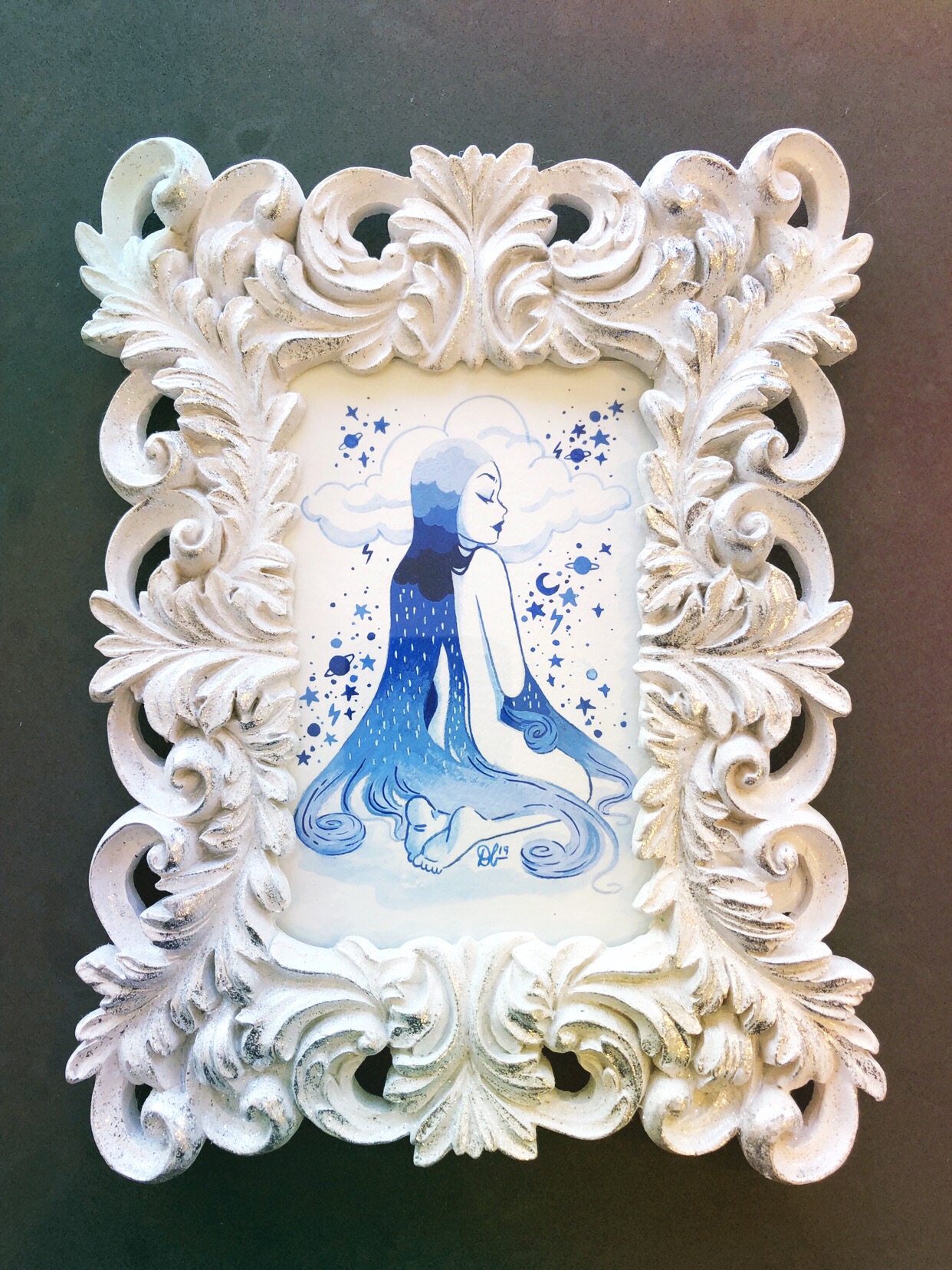 Rain Cloud Nymph Framed
Original acryla gouache painting of a rain cloud nymph. 4x6 inches in a baroque style frame. Signed by the artist.
*PLEASE READ BEFORE PURCHASING: The artist reserves the rights to this image, and can sell prints and other merchandise using the image as they see fit. By purchasing this item, you are purchasing the print only, and not the rights to the image. Reproduction of this image outside of the artist's own use is prohibited.
Return Policy: Please review my FAQ's page for the return policy on all items before purchasing.